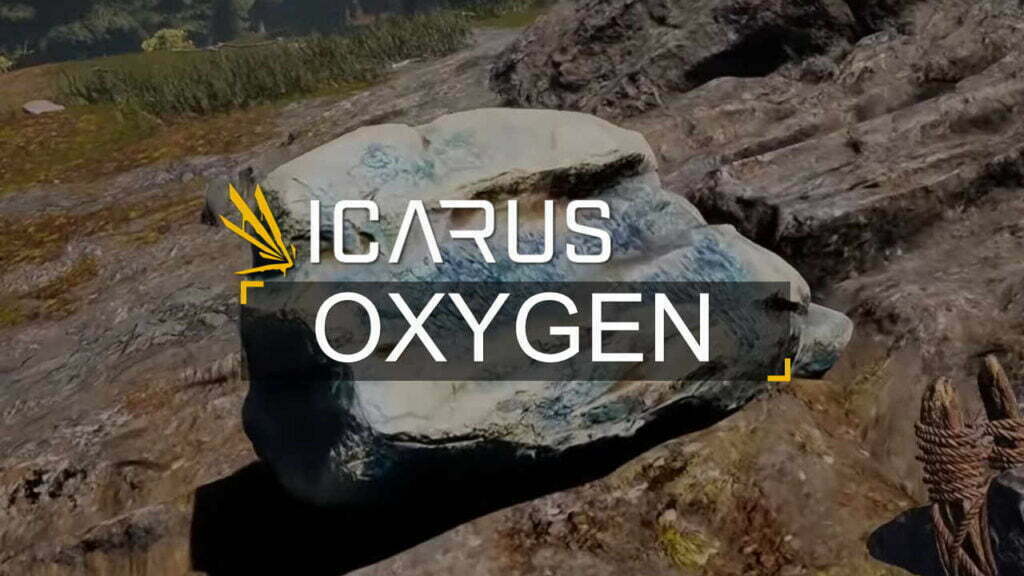 Oxygen is one of the most important things to get to survive. There are not many ways to find oxygen, you just have to find the blue stones and use a pickaxe to get it. There are some different ways that oxite ore can be into oxygen. You have an oxygen slot on your character where you can place the oxite and later you can make an oxygen bladder.
There are two machines that can help you to use the oxite to oxygen in its best way. Oxidizer and Oxite Dissolver.
Oxidizer
Oxidizer is a better way to make oxite into oxygen, just place the oxite into it, and then it fully replenishes your oxygen with one use. use. You also have to learn to craft it in your tech tree.
Material that is required to make it is 8 Stick, 12 Fiber, 20 Leather, and 10 Bone.
It is important to say that u can pick it up after you have placed it and then remember to fill it with oxite.
Oxite Dissolver
The Oxite Dissolver allows you to fill portable Oxygen Bladders. It makes oxite into oxygen in a bladder that you can take with you, so you also need to make the oxygen bladder and there can be 4 of them in the machine.
To make the machine it cost 18 wood, 24 leather, and 8 bone.
To make one Oxygen bladder cost 16 fiber, 30 leather, and 8 bone.
It is important to say that you can fill the oxygen bladder by placing them in the machine again.