It can be a good idea to change the default Divi font instead of setting font on each box, this makes it easier to change everywhere later if you need. First, go to Appearance and click on Customize.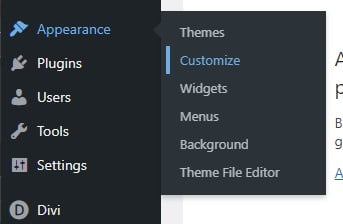 Then click on general settings -> Typography.
Here this is options to change Header and Body font defaults.

How To Change The Default Divi Font Styling
In the same menu, it's possible to change other things also for the default Divi font styling. From here it's possible to set the global defaults which are enabled on all modules which have set the default option. Using this is making it easy to change lator, if you decide you want another font or font size etc.
Options you are able to change:

BODY TEXT SIZE
BODY LINE HEIGHT
HEADER TEXT SIZE
HEADER LETTER SPACING
HEADER LINE HEIGHT
HEADER FONT STYLE
HEADER FONT
Default Theme Font
BODY FONT
Default Theme Font
BODY LINK COLOR
BODY TEXT COLOR
HEADER TEXT COLOR